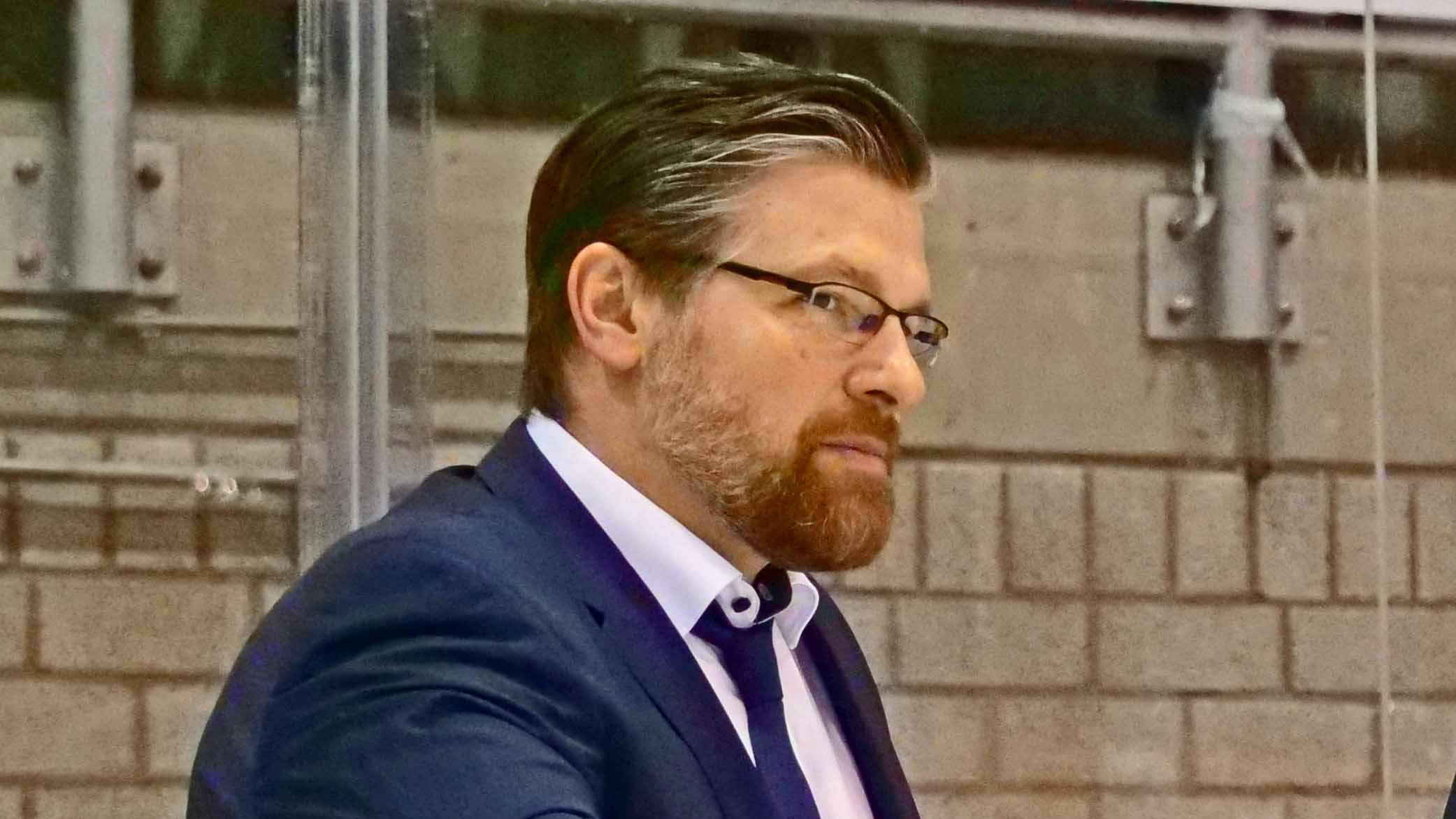 2 april 2020
Interview met coach Bo Subr (1)
After finishing first in the regular season, Tilburg Trappers were well-positioned to challenge for their fourth Oberliga championship in the last five years. But the Trappers' season ended three weeks ago. Not with them hoisting the Cup. Not because they were defeated and eliminated. Their season ended the way the season ended for all other German Oberliga hockey teams: because of a global pandemic.
On March 11, the Oberliga became one of the first professional sports leagues in the world to cancel the play-offs due to the corona virus outbreak. The league was 'forced to end the current season prematurely with immediate effect' after local German governments banned gatherings with more than 1,000 attendees. Trappers coach Bo Subr reflects on his fifth year behind the bench in Tilburg.
How are you and your family?
'We are doing pretty well, trying to stay healthy. Obviously the daily routine is a lot different then we are used to. I've a lot more respect for the teachers…haha. It's a fulltime job for us now and specially for my wife! We have a one-and-a-half-year-old and a nearly seven-year-old who has homework to do. But the Dutch homework is a bit harder for her and she's doing the Czech school beside that. I do most things out of the house now and still go to the rink or the office for the things that need to be done from there.'
You lost five regulars from last year in the offseason (Giovanni Vogelaar, Ivy van den Heuvel, Brock Montgomery, Nardo Nagtzaam and Nick de Ruijter). Still you won the league with 106 points, 210 goals for and 117 against. What's the overall feeling?
'Those five guys you mentioned were a big part of our success over the years. 'Gio' as a big shooter, an important part of our power play and a big help making plays offensively. Ivy was another big loss. He was our captain, outworked everybody and led by example. Brock was a quiet leader with a good physical presence. We had Nardo with his creativity and speed. And losing Nick right before the start of the season was tough. He was a very important player in our lineup because he brought a lot of energy every time he hit the ice.
We had some other players that were able to elevate their game and take on some leadership. Danny Stempher was one of the best centers in the league. Mickey Bastings was in a new role as a captain or Reno and Max made good progress and were able to produce offensively. We were pretty strong defensively again backed up with great goaltending. Ian who has been one of the top goalies in the league for 5 years and Ruud who has been progressing as well. Our defenseman were reliable defensively but were also able to get pucks up ice and create offense that you need in today's game.
Overall, we were pretty good. I was quite happy with the way certain things progressed through the year. We added Diego (Hofland) and Bartek (Bison). Diego fitted in the room really well. Quiet guy, brought in experience and creativity up front, willing to block shots and in the defensive zone he was in the right place most of the time. Bartek's still only 22 years old. It was his first experience in men's hockey. He had a good start to the season then got sidetracked by injuries a bit. I think he can rack up more points with the skills he has. He must grow into that and get a bit more mature with certain parts of the game.
5-on-5 we were a really good hockey team. We scored 169 equal strength goals. Herne was second in that department with 140. We struggled a bit on the penalty kill at the start of the season. We let in some easy goals. But it went a lot better as the season went on. In the last 11 games it was the best in the league. We only had 4 power play goals against.
Power play was what it was. It wasn't as good as it was in recent years. Obviously in the past we had some players who were really strong with the man advantage. Either they were good shooters like 'Gio' (Vogelaar) or did some unexpected things on the power play like Justin (Larson). As the injuries were going in and out, we had to switch the personnel a lot of times. They never had the chance to settle in and get used to each other. We still finished 6th in the league so it wasn't the end of the world.'
Your players missed 138 games because of injuries. What's your explanation for the injury woes?
'You go through injuries and sickness during the season. Injuries are a part of hockey, you know that. Although most of them were accidental. It wasn't a muscle injury or something that came out of being over trained. Those are things you can't really affect. It started in preseason and kept on coming. Floris van Elten got problems with his groin at the tournament in Heerenveen. It hunted him the whole year. Hopefully he'll recover, have a good summer and play to the level he's capable of.
Ryan (Collier) was next to go down. It was quite unfortunate. Two guys collide. Not even try for a hit and that sidelined him for 29 games. Another long-term injury was Mickey (Bastings). Accidental again. A big guy running into his leg. We wanted to make sure he would be healthy when he returned. We made a time schedule and went from there. He missed 7 weeks. Guys like Kevin (Bruijsten), Bartek (Bison), Reno (de Hondt) and Boet (van Gestel) had to fight through injuries and were in and out of the lineup.
Amid the injuries there was an opportunity for the kids to step in. And they did! They still have room to grow. They now have a couple more months to get better and be ready for next year. Technically 'Logi' was the only one who played all the games. Jordy van Oorschot went in for warm up against Krefeld. He wasn't a 100 percent fit so we decided after the warm up he wasn't going to play.'
What was this season's best game?
'There were a couple of good performances. Every game against the Indians was tight this year. Even though fans like high scoring games I really liked the 1-0 overtime win. We generated a lot of scoring chances, outshot them 31-19 but they played really well defensively. Luckily Kevin (Bruijsten) gave us the win.
Although Herne wasn't that good that night, the 7-1 home win was a pretty good game. We were focused and scored 4 goals in the first 13 minutes. Another game I was quite happy with was our second game in Leipzig. We went there with a shorter bench. The young guys had to play more and our older guys stepped up. We did a lot of little things really well there and won well deserved 5-1.'
What was the team's worst performance?
'The game against Scorpions. Carnival was the main reason for the way we played that day. For us there was nothing at stake. We won the league five days earlier. They were playing for a better seeding. We gave that game away. Not enough energy. No desire. Went 0-for-9 on the power play.'
Deel 2 van het interview met coach Bo Subr volgt volgende week donderdag 9 april.